Wedding Photography
I'm Barry Page, a professional wedding photographer. Thank you for dropping by. I'll share with you a little of what I do. On this site I hope you can see that I capture the happiest days of people's lives. I photograph at a wide variety of stunning Sussex wedding venues. I also work throughout Surrey, Kent and Hampshire, the South East of England and even photograph destination weddings across Britain and abroad.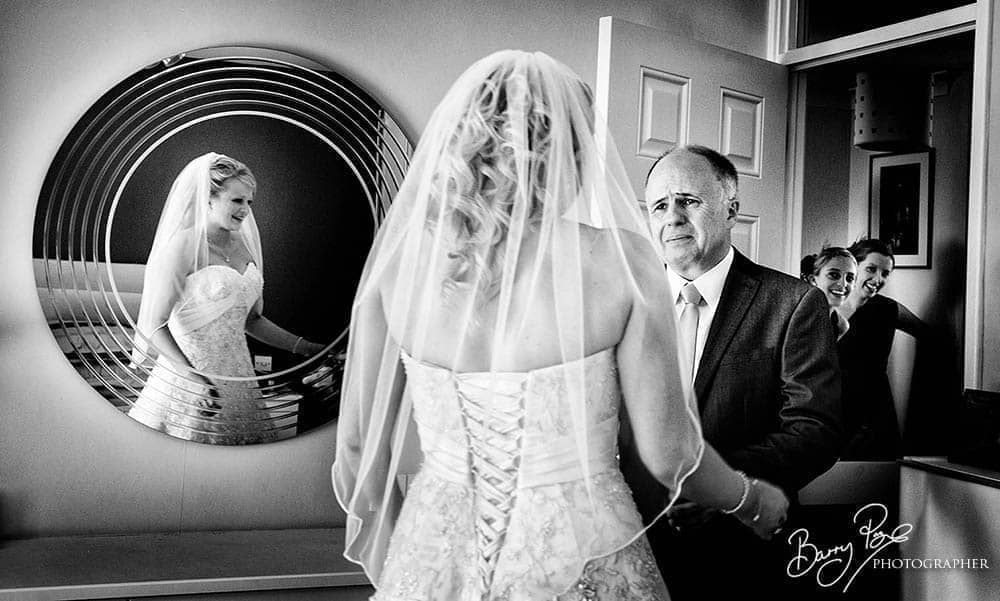 Gorgeous clothes, amazing locations, beautiful people… I love what I do. And it shows. Hundreds of couples have trusted me to take their precious wedding photographs since 1999. And as you can imagine, I have a great deal of experience.
I hope you will find that my photography speaks for itself. Scroll down the page to see more photographs and take a look at my gallery page and see what you think. But this website isn't about me… it's all about you. Here's how I'll capture the magical essence of your wedding day.
Wedding photography made easy for you

In the video below I share my thoughts on why wedding photography is so special for me.

Every wedding has a unique story. It's my job to capture it from start to finish eloquently and artistically. With my help every time you look at your wedding photos you'll feel those wonderful feelings all over again.
I like to blend beautifully posed wedding photos with casual, natural, highly personal images that reflect the character and feelings of everyone present. But I never steal the show. I stay discreetly in the background observing carefully and taking every opportunity to create unforgettable memories. You can trust me to get on with things while you make the most of your special day.
The photograph below is just one photograph from a spectacular wedding I had the privilege of photographing in Italy.
Elegant, eloquent, poignant wedding photography

Whether it's stunning traditional posed photos or compelling photojournalist images, photos taken on a creative impulse or carefully crafted for posterity, I'll make it happen. If it's needed I'll provide gentle, unobtrusive artistic direction. Sometimes there are moments that are never to be repeated, that can't be posed or directed, they just happen. They make being a wedding photographer more than just a picture maker. On these pages you will see both photojournalist images where I've simply placed myself in the right place at the right time and captured the moment, and images where I've directed my couples to be in the right place at the right time.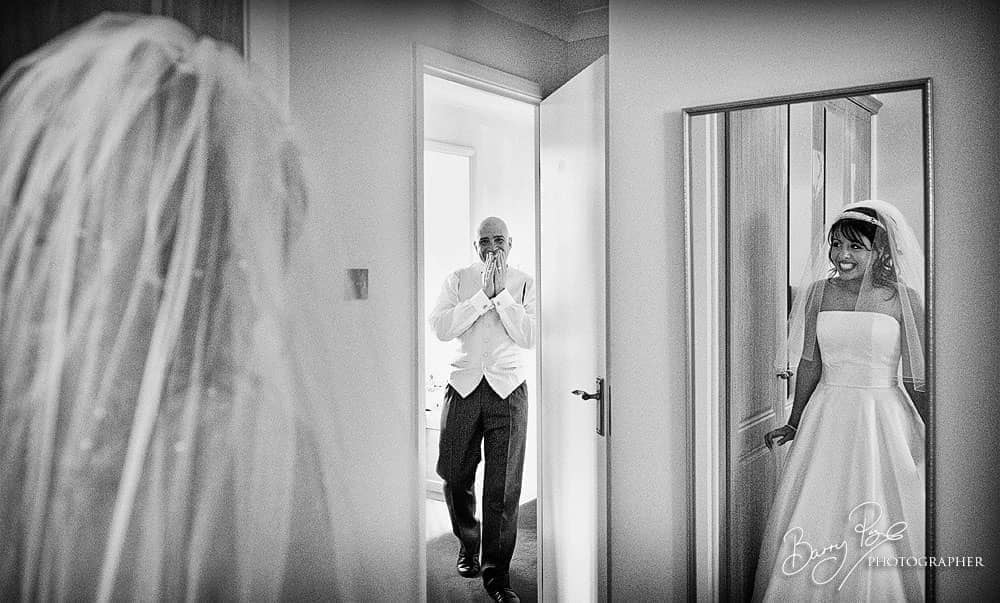 Even if, like many couples, you're not 100% comfy being the centre of attention, I'll bring out the best in you and you'll thoroughly enjoy the experience. You can see what brides and grooms say about my wedding photography on my Facebook page reviews.

Let's talk about your wedding photography
If you need a wedding photographer, Sussex based but able to travel anywhere on our beautiful blue planet to mark your special day, I'll be delighted to explore the possibilities with you.
There's absolutely no obligation and it costs nothing to talk. We can either chat over the phone, communicate by email or meet face-to-face. Just call me on 07941 563298 or 01273 846822 or fill in the simple form on my contact page.
Beautiful pictures, stylish albums and wonderful times. I have many years of experience which ensures you will be in safe hands and have an experience you will totally enjoy.
Ask your wedding photographer what if it rains?
Quite understandably couples will often ask me what happens on the wedding day if it rains. Well, my reply is "we'll create some award winning photographs using the rain." Jemma and Tom did just that. On their November wedding day, after their ceremony, it was raining really quite hard, but they said to me, "can we take a shot outside in the rain?" Their question even surprised me because it was raining, as they say, "cats and dogs."
So we set off across the road, bestman and ushers in attendance shielding our intrepid wedding couple from the rain as best they could with umbrellas. I had the camera and bag of lights and light stands, coat and hat. The guys did a fabulous job of keeping Jemma and Tom dry. When I had the shot set up and all was ready to go, on the count of three the umbrella carriers ran out of shot just long enough for me to push the shutter and capture our image. They immediately ran back in and covered Jemma and Tom with the brollies. The result was the photograph below. Let me know what you think.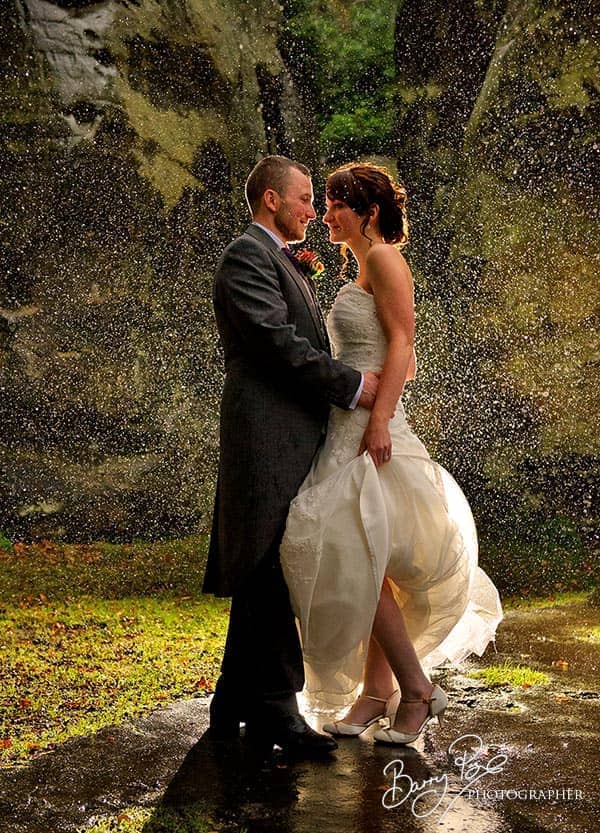 More at High Rocks here and here
Thank you so much Barry! You are really a master of your craft!

You made our day so special taking loads of photos and you remained so patient while we kept chatting away to our guests. I will always recommend your skills to those who need a photographer!

You made us feel at ease and so comfortable, your expert eye and attention to detail have captured perfect photos on our special day! Facebook only lets us give 5 stars, but you definitely get a 10/10 from us!

Friendly, funny and professional throughout the whole day!
The above quotation is a review left on my Facebook page by Jamie and Christy, the happy bride and groom in the photograph below. Such kind reviews make being a wedding photographer such a rewarding and enjoyable profession.
And, we come to the topic of group shots. When I set out on my photographic career in wedding photography it is fair to say I was more a wedding photojournalist than I am today. By that I mean, I assumed couples didn't want to do group shots; and back in the day, to be fair I think that was true, because there was evidently a reaction to the wedding photography styles of the 1970s, 1980s and 1990s which to a large extent were rather formal and formulaic.
So, "reportage" was the buzz word and what everyone seemed to want. Which they still do, of course, but at the same time, I found couples began to again request group photographs, family photographs and shots with friends etc.
Now, it's often said that group shots are boring, but I have to say I find them great fun, and the photographs appear to show that I'm not alone in that view. 🙂 Psychologists tell us it's impossible to be bored and be laughing your head off at the same time. 🙂
People ask what is it that I say to make the groups laugh like they do, my reply is, "I could tell you, but then I would have to shoot you"…no wait… 🙂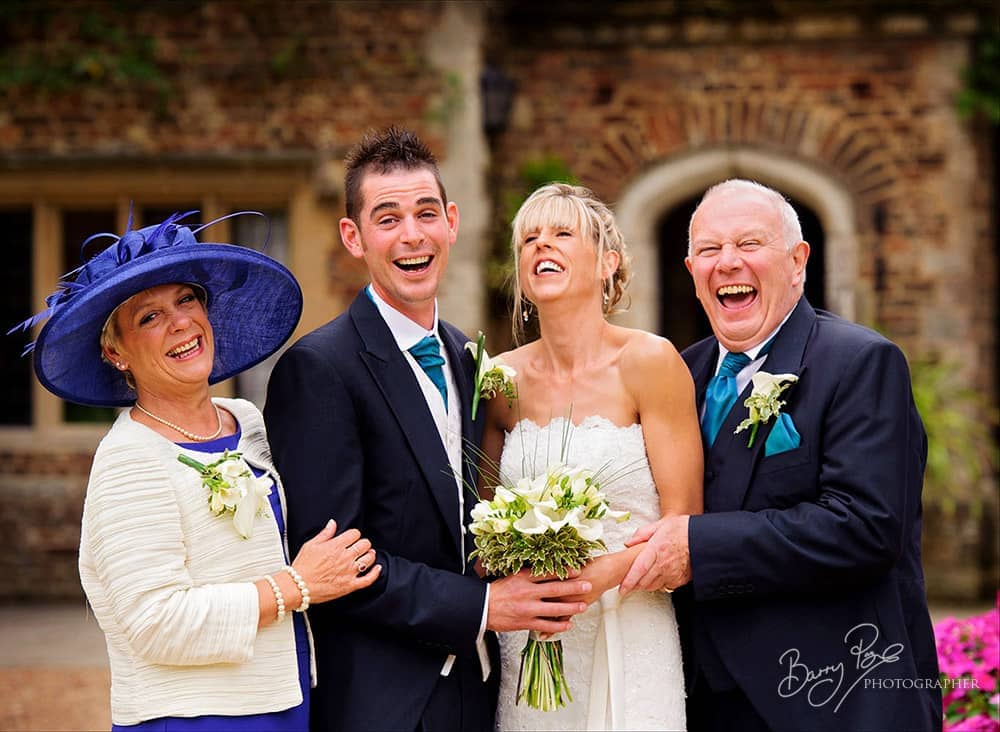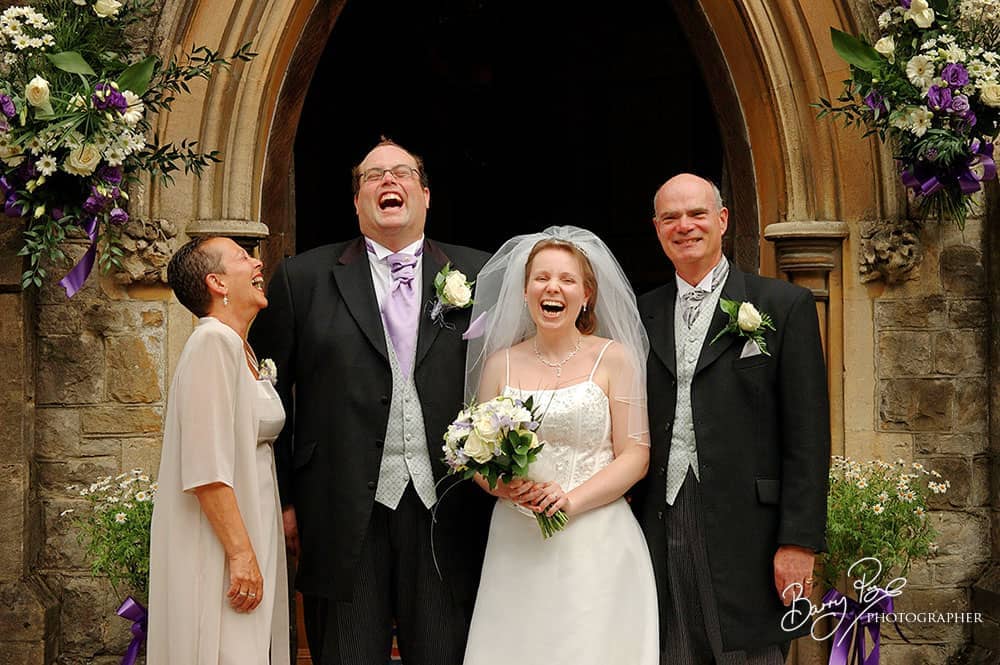 I'm not saying there was, but there could have been, a glass or two imbibed before this photograph was taken. It was after the meal, so who knows. 🙂
Group photographs are one aspect of wedding photography, photojournalism is another. Sometimes no matter how stealthy I am, I get caught in the act of wedding photography. 🙂
Sitting down and using a tripod may not qualify as ninja-stealthy wedding photojournalism but it is an example of an all-round and versatile wedding photographer. 🙂